Kate Allberry and Giulia Costa Domingo from UNEP-WCMC's Nature Restored team explain how the effective implementation of the EU Nature Restoration Law could be transformative for biodiversity, people and climate across Europe and beyond – and how to ensure its success
This summer in Europe, a nail-biting saga for nature unfolded as legislators decided on the fate of the European Union's Nature Restoration Law.
After two close votes in the Council of the European Union and the European Parliament, in July 2023 the proposed law was passed. We were delighted when news broke that the law had made it to the final phase of the EU law-making process, despite a fierce opposition campaign.
The Nature Restoration Law will commit EU Member States to having recovery measures in place for 20 per cent of the EU's land and sea by 2023, expanding to cover all degraded ecosystems by 2050. This ground-breaking piece of legislation will be the first new EU law on nature in more than 20 years, and the first ever law dedicated solely to nature restoration in the world. If effectively implemented, it could catalyse the action needed to reverse centuries of biodiversity decline in Europe – where 81 per cent of protected habitats are in a poor or bad state – and be an important step on the path to the global recovery of nature.
The European Parliament, Council and Commission are now negotiating to agree a joint position on the law by the end of the year. With the adoption of the Nature Restoration Law becoming more certain, the focus should now shift to ensuring that the right support is in place for its successful implementation.
The necessity of nature restoration in Europe
In the Danube delta, research published by the UN Environment Programme World Conservation Monitoring Centre (UNEP-WCMC) last year found that reintroducing native grazing animals like bison and reconnecting floodplains has reduced the risk of wildfires, diminished the threat of floods, increased water availability for farmers and supported the recovery of wolves and other predators, which are beginning to draw tourism. This shows how, alongside reversing biodiversity loss, restoration projects can deliver a range of vital services, including boosting climate change mitigation and adaptation, strengthening food security, providing safe drinking water, reducing air pollution, sustaining livelihoods and enhancing wellbeing.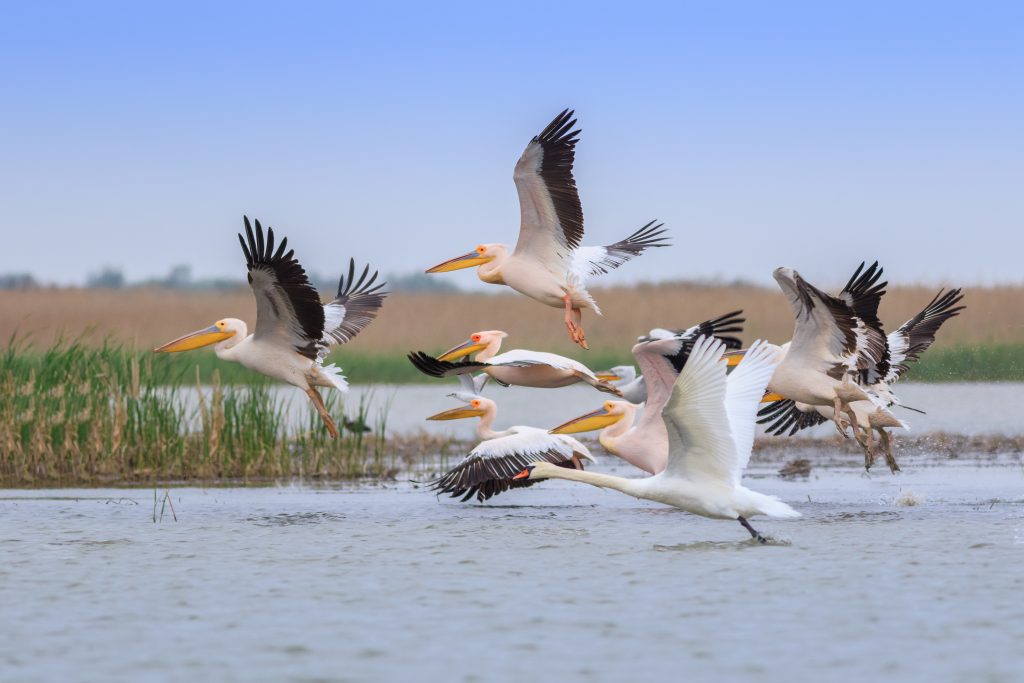 The Nature Restoration Law will be instrumental in driving European countries to meet their international and national commitments on biodiversity, climate change and sustainable development. Countries are committed to a global target of restoring 30 per cent of degraded ecosystems by 2030 under the Kunming-Montreal Global Biodiversity Framework and related package of decisions adopted last year, as well as continuing to engage with the ongoing UN Decade on Ecosystem Restoration, which acts as an ongoing rallying call to scale up restoration activity. In terms of climate change mitigation, it is estimated that nature-based solutions can contribute up to 30 per cent of the carbon emissions reductions needed to meet the global target of keeping global warming under two degrees Celsius. Reversing ecosystem degradation will also be key to achieving the Sustainable Development Goals, including those to end poverty and combat climate change.
The Nature Restoration Law will also support local and global economies, with the European Commission's impact assessment for the law estimating that every euro spent on land restoration will have a return of EUR 8 - 38. These returns are generated directly by creating new jobs linked to restoration activities, and indirectly by reversing the loss of the natural resources and processes that underpin wider economic activities. As a key component of the European Green Deal, the law will contribute to several complementary EU objectives including zero pollution, a sustainable blue economy and healthy food systems.
Using and generating evidence to make the case for nature restoration
The turbulent path to the adoption of the Nature Restoration Law exposed a clear need to make a stronger case for restoring large areas of land and sea, and countering disinformation. While the law received support from across society, including over 6,000 scientists, youth organisations and the private sector, there was also pushback - mainly from the agricultural sector and some political groupings. Some farming groups were concerned it could lead to a widespread drop in productivity of large areas of agricultural land and even threaten food security; while some of these concerns may be legitimate, many of the criticisms have been debunked by experts.
Providing evidence and successfully communicating the benefits of nature restoration - and the cost of not restoring - can help to address stakeholder concerns and tackle common misconceptions. It can also help to create buy-in from those needed to make restoration a success, from farmers and citizens to national decision-makers.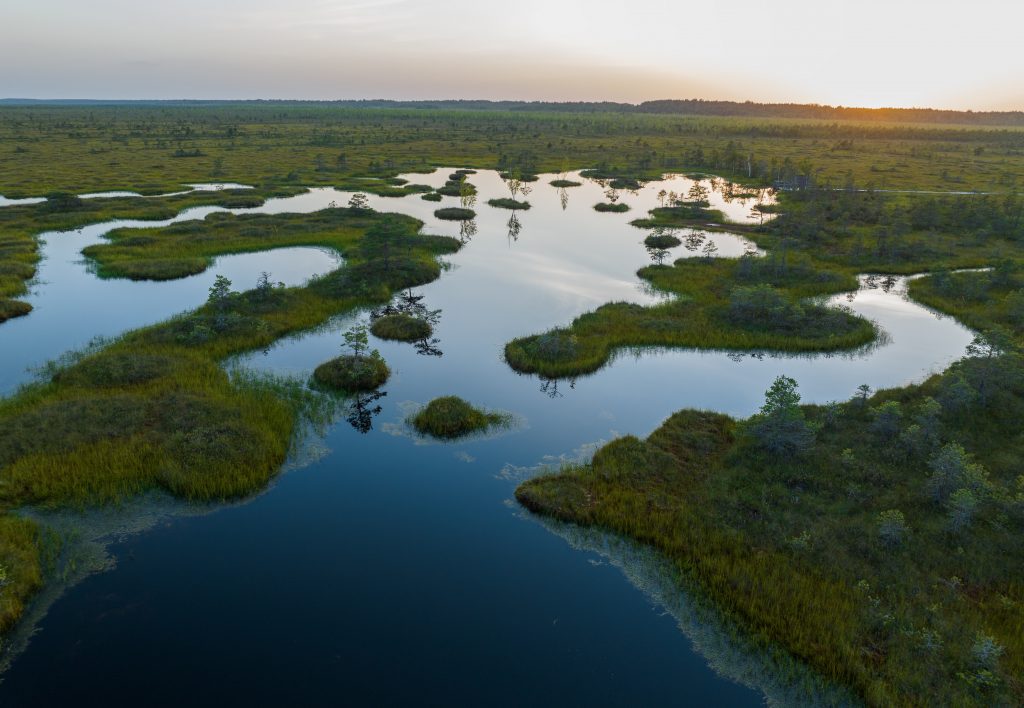 UNEP-WCMC works extensively with partners to collate and disseminate evidence to promote better understanding of the benefits of restoration initiatives. For example, we are working with the Endangered Landscapes Programme (ELP) to help restoration projects across Europe demonstrate their potential climate-mitigation benefits to policymakers and funders. Our work with the ELP also includes the 'Convening for Restoration' project - a new project that will bring together stakeholders to identify joint solutions to key barriers to restoration in Europe.
Effective planning and prioritisation is needed to ensure nature restoration
Within two years of the Nature Restoration Law entering into force, EU Member States will be required to develop National Restoration Plans. These plans will outline how they will meet the legally binding targets set out in the law by identifying the areas to be restored, as well as the measures, financing and monitoring needed for this to happen. This will include estimating the climate change mitigation and adaptation and socio-economic benefits of the planned restoration measures.
At UNEP-WCMC we work alongside policymakers, the private sector, non-governmental organisations and scientists to support the planning, prioritisation and monitoring of restoration efforts to ensure they are effective and deliver the greatest benefit. Examples include the recent development of a spatial data layer that enables companies to identify areas that have the potential to deliver multiple benefits as a result of ecosystem restoration, and our engagement with the UN Decade on Ecosystem Restoration and its Task Forces on Monitoring, Science and Best Practices.
UNEP-WCMC's commitment to delivering a bright future for the Nature Restoration Law
We believe this timely law can be a gamechanger for nature in Europe and an inspiration around the world for ambitious plans for restoration.
UNEP-WCMC's Nature Restored team supports efforts across the globe to restore degraded land, freshwater and ocean habitats for the benefit of people and nature. The team's varied portfolio of successful restoration projects with a focus on Europe include the AFRIMED project, which targeted the recovery of macroalgal forest through innovative restoration actions, and the MERCES initiative, which focused on the restoration of a range of degraded marine habitats, as well as our engagement with the UN Decade on Ecosystem Restoration through the identification of global indicators. We provide the evidence needed to make the case for nature recovery and to inform the planning, implementation and monitoring of effective action. Through our expertise, partnerships, ongoing and future projects, we support the effective scaling-up of restoration action worldwide.
With 2030 targets and goals in mind, we are excited to work with and support partners to ensure the Nature Restoration Law leads to the ecosystem and other benefits the world needs.
Main image courtesy of The Left / CC BY-NC-SA 2.0