The UN Environment Programme World Conservation Monitoring Centre (UNEP-WCMC) has been announced as an Ocean Census partner, a landmark programme aimed at accelerating the discovery and protection of ocean life. 
Ocean Census is a collaborative initiative launched in April 2023 with the goal of identifying at least 100,000 new marine species within the next decade. Through its global partner network, the initiative will generate open-access data for scientists, governments, decision-makers and the general public, fostering a collective understanding of marine biodiversity and promoting its sustainable and equitable conservation.  
An estimated 2.2 million marine species live in our ocean. However, scientists have documented just over 10 per cent according to the World Register of Marine Species, with the deep sea remaining relatively little known. 
Over the next 10 years, the Ocean Census team will collaborate with partners from a variety of sectors to bridge this knowledge gap. Expeditions will be conducted worldwide, documenting, describing and collecting a variety of species including corals, sponges, echinoderms and plankton. By leveraging cutting-edge technologies such as DNA sequencing, high-resolution photography, 3D seabed mapping and machine learning, they aim to discover ocean life and gather new insights on marine ecosystems and biodiversity. Working in-person and virtually, a network of taxonomists - biologists who specialise in classifying organisms - will identify and describe the collected species.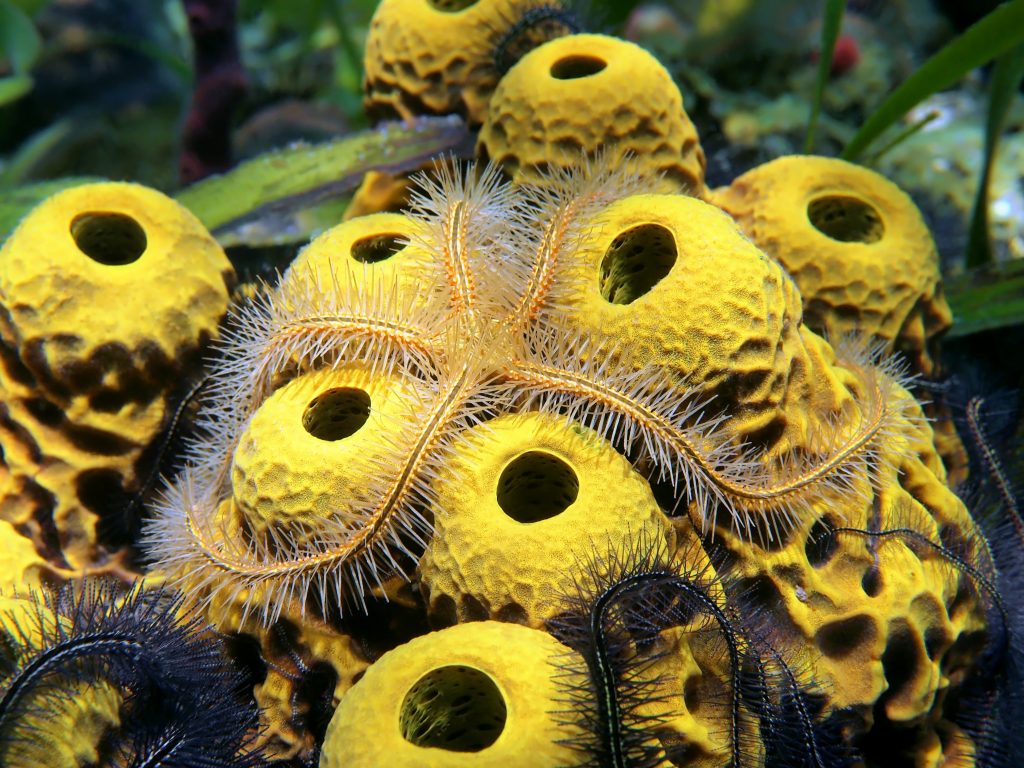 UNEP-WCMC will support the management of the huge amount of knowledge that will be generated during these expeditions, assisting in the development of a cloud-based system to store data. This will provide a wealth of information to scientists, policymakers, the private sector and society. 
This work will draw from and contribute to ongoing efforts to document life in the ocean, in order to inspire philanthropists, governments, policymakers, businesses, scientists, the media and civil society, and encourage much-needed action.
Our ocean is fundamental to life on Earth, yet the life it contains is being impacted and lost at an alarming rate. We need to act quickly to safeguard the wonders of the ocean for future generations, but we cannot protect what we don't know exists. This project will significantly advance our understanding of ocean species such as sponges, which are relatively understudied despite the important role they play structuring habitats in shallow and deep waters.

Rowana Walton, Programme Officer in UNEP-WCMC's Nature Restored team
To date, Ocean Census has undertaken two expeditions with partners in the Barents Sea and Johnston Atoll in the Pacific Ocean, and will embark on two major flagship expeditions in the coming months, with dozens more currently being planned.  
Ocean Census was founded and is jointly coordinated by the Nippon Foundation, a private non-profit foundation for social innovation, and UK-based marine science and conservation institute Nekton. As a collaborative endeavour, Ocean Census unites partners including scientific institutions, government agencies, expedition operators, philanthropic grants, media organisations, businesses, and civil society organisations. The Nippon Foundation and Nekton coordinate partners' activities, along with funding and managing the Ocean Census Science Network, species discovery, expeditions and public and policy engagement activities.
Collaborating hand-in-hand with UNEP-WCMC underscores our commitment to establishing an openly accessible and equitable data system at the heart of Ocean Census. Together, we're not just exploring the ocean; we're ensuring that every discovery, every data point, can help inform the protection and sustainable governance of ocean life for generations to come.

Oliver Steeds, Director of Ocean Census
Charity PADI Aware Foundation, education agency Encounter Edu, and the Oceanographic Magazine are involved in the communication of the project, while institutions such as Wellcome Sanger Institute, Schmidt Ocean Institute, Oxford Nanopore Technologies, World Register of Marine Species, Monaco Explorations, Minderoo Foundation and the Ocean Exploration Trust are among the scientific research and expedition partners. 
June saw the historic adoption of the global treaty to protect and sustainably use biodiversity in the high seas. UNEP-WCMC works on and supports multiple projects to provide information on and monitor the state of the ocean and marine species.  
Discoveries from the ocean's unknown depths will be revealed on the Ocean Census website over the coming years. 
Main image: Adobe Stock